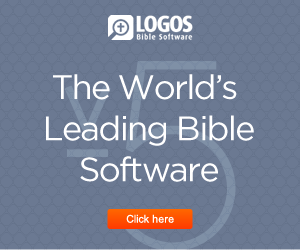 Logos Bible Software is partnering with StudyBible.info to give a 15% discount when purchasing Logos Bible Software. You can find more information about Logos and how to get the discount by visiting https://www.logos.com/studybibleinfo
The Logos Bible Software is a premium Bible software study program. Thus, Logos has the resources to make very specialized modules available for those that seek a detailed and in depth study of the Scriptures. Logos also indexes each module very thoroughly allowing you to find related information on a verse or topic throughout the rest of your library. The advanced search will also save you lots of time.
Logos has been very generous to the community in releasing the Lexham English Bible and the SBL Greek New Testament, both of which are available on studybible.info. Purchasing the Logos software helps make the creation and availability of valuable resources like these possible.
StudyBible.info will also receive a commission from sales made through https://www.logos.com/studybibleinfo. By purchasing Logos with our discount code you will be helping to support StudyBible.info and Logos.